The game changing solution for the SME's Recruiters to supply Government contracts!
Ever since Framework contracts have been around smaller recruitment companies have generally missed out. Larger high street agencies usually win the Neutral and Master Vendor Framework lots and block out SME's.
Some of you may be aware of contracts that use Pay when Paid clauses. To make it worse the agency delivering the workers can't work directly with the client.  At Simplicity our goal is to support the SME recruitment industry to grow and prosper. The launch of Infinity is very exciting for every SME recruiter in the UK.
The new way to win and manage Government and Commercial Recruitment Framework Contracts
The new model means Infinity pays your workers every week, so you don't have to and your margin is paid to you every Friday. Infinity do not operate a pay when paid model. All you have to do is what you are good at; place the right candidates in the roles.
Infinity operates a genuine Neutral Vendor model. We do not supply any workers. Our role is to use our scale to negotiate and manage the master Framework contracts, passing ALL of the roles out to the agencies that qualify for each contract.  In short, Infinity is a skills sourcing solution that is committed to giving SME recruitment businesses access to incremental growth. At the same time this removes:
The risk of having to pay workers or being able to insure money
Cash flow pressures. Not knowing when or if you will be paid
Barriers to entry. Infinity allows contact and a working relationship with the client
The good news is earlier this year Infinity won and is ranked No.1 (above de Poel and Steria Recruitment) on the Southern Universities Purchasing Consortium's (SUPC) Temporary Agency & Staffing Services (TASS) Framework for the Neutral Vendor category. Infinity's innovative approach to the provision of Neutral Vendor Services was critical to the success.
This means hundreds of Higher and Further Education establishments can now use Infinity for all their temporary recruitment requirements across diverse disciplines including: Administration, Marketing, Finance, Estates and Maintenance, Climate and Environment, IT and Ancillary and much more.
One of the reasons this is significant for you, is because Government is pushing public sector bodies to only procure temporary workers from awarded Framework suppliers. Before Infinity, this meant you could not take advantage of Frameworks as terms were not primarily designed for the SME market. Now they are and you can take full advantage of them via Infinity.
Infinity is poised to revolutionise the UK Managed Services Industry.  Delivering change through a philosophy of putting people first to get the best outcomes for workers, employers, recruitment consultancies and the community.
Infinity Win Cranfield University Contract
Infinity has been awarded the contract for Temporary Agency & Staffing Services to Cranfield University, supplying workers across diverse disciplines including Administration, Marketing, Finance, Estates and Maintenance, Climate and Environment, IT and Ancillary.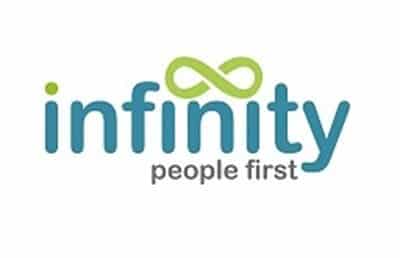 There is a rapidly growing pipeline of other Universities talking to Infinity about their requirements. If you know of any Universities that are reviewing their suppliers and may be interested in the Neutral Vendor solution, let us know and we will work with you to grow your business and maintain you as a supplier.