Why Simplicity?
Why choose Simplicity?
We help recruiters focus on what they do best – grow their businesses. Simplicity remove the burden caused by financial constraints and time-consuming business management through our unrivalled range of value-added services and support to help deliver your growth aspirations.
Flexible finance for growth
Receive 100% of your margin within days of raising an invoice.
Time to focus on growth
With full back-office support you can focus on growing your business.
Scalable growth Solutions
Grow without restrictions and at a pace that suits you.
Protect your recruitment business
Feel secure with debt protection and client due diligence checks as standard.
Simplicity help thousands of Permanent recruiters run more efficient, cost effective and profitable businesses. We do this by ensuring best practise across our recruitment specific finance, back office support and technology solutions. Simplicity can give you the support to help realize your growth ambitions. That's why we are a partner of choice for thousands of established recruitment agencies.
Finance
How can Simplicity help your agency grow?
100% Recruitment Finance on Perm Placements
Simplicity provides established agencies with the cashflow needed to support their ambitions through offering a 100% perm finance solution. We make sure you have the funding and protection in place to help your business grow.
Flexible Recruitment Finance on Perms
Whether you have 1 or 100+ Permanent placements our scalable funding solution pays 100% advance on all invoices within a few days. No more waiting 30+ days to get paid.
Unique 12 Month Rebate Scheme
With access to our 12 months rebate scheme you can get ahead of the competition, win more clients and increase your fees, all covered by Simplicity.
Debt Protection & due diligence as standard
You can feel secure and protect the future of your business with 90% credit insurance on all creditworthy clients through multiple global insurers.
Grow without restrictions
We won't hold you back. Grow your business with no concentration limits or funding caps, no hidden charges and access to extra insured funding when you need it.
Pay as you go solution
We don't charge you to join us and neither will we charge you until you start placing candidates through Simplicity. Only pay a small fee for what you use when you use it.
Back Office
Full Back-Office Support
Our 100% Permanent Finance option comes with our unrivalled Back-Office Support reducing the burden of back office administration. Let us free up your time to look after your clients and placements, so you can focus on winning new business.
Unrivalled Credit Control Support
Simplicity take care of invoicing your clients right through to retrieving overdue payments. Reducing your debtor's days and improving your cash flow.
Reducing your business risk
Our consistent and robust client due diligence checks help reduce your risk and protect the future growth of your business.
Live Management Information
Simplicity keep you informed and provide you with live online management information, so you can access the reports required to make those all-important business decisions.
Innovative Recruitment Technology
The innovative GEMS technology will reduce costs and make you more efficient through combining your front and back office process into one simple system.
Back-Office Only Solution
Already have finance in place? We offer a standalone back-office solution that can take care of the time-consuming admin, leaving you to focus on growing your business.
Find out more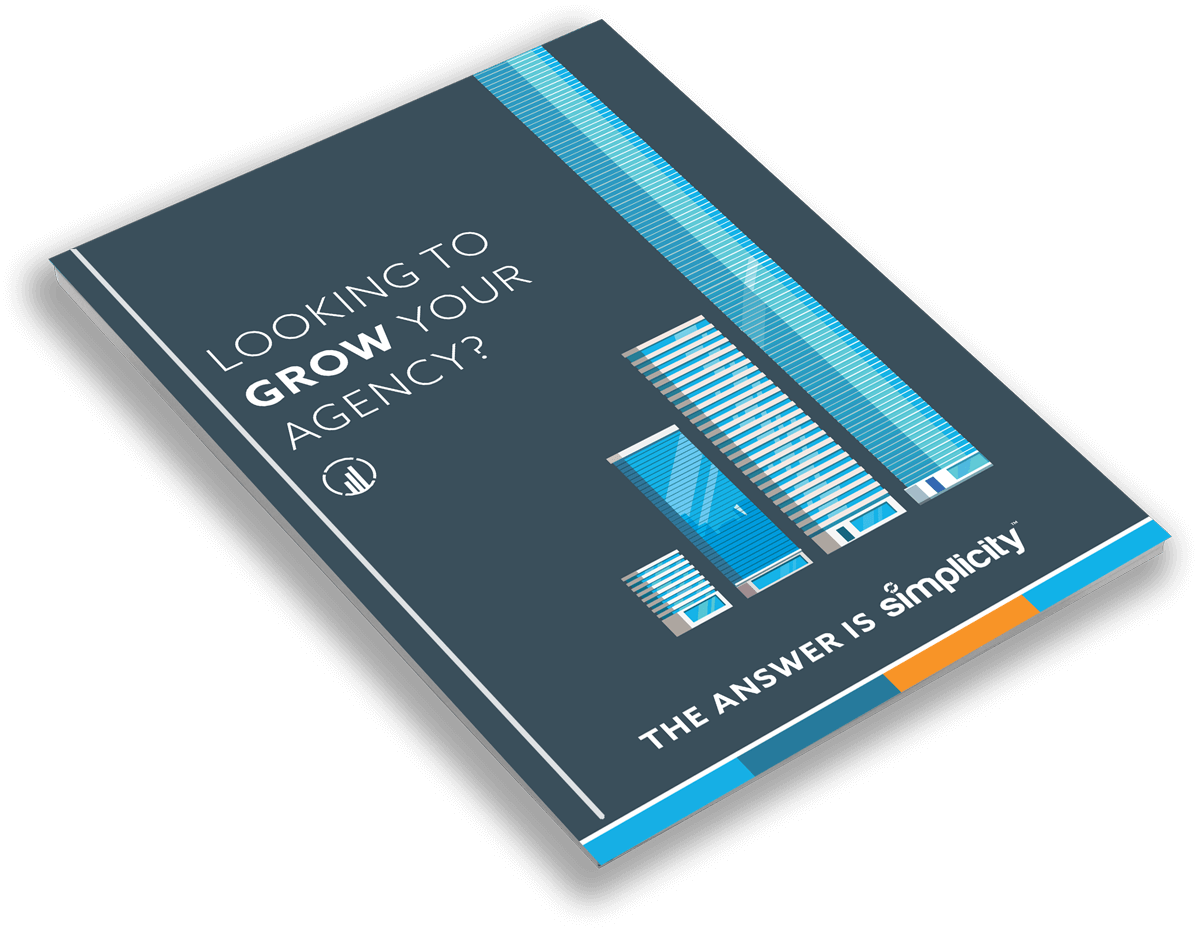 Looking to Grow your Agency?
Download a copy of our Established Agency Solutions brochure to find out how Simplicity can help you grow your recruitment business.
Download Now
Have you thought about recruiting contractors or temps?
As well as our unique Permanent Solution we also offer a Temporary/Contractor finance and back-office solution for growing recruitment businesses.