So, you have decided to start your own recruitment business but are stuck on what name to choose. Deciding on a business name can be one of the hardest decisions you will make during the start-up process, and it is easy to get overwhelmed. Here we have come up with five top tips to help you when choosing a name for your new recruitment business.
Keep it short and simple
A name which is straight to the point will help customers understand what you do. Avoid complications in your name, and you will likely be recognised. With a simple yet memorable name, your business can market itself.
Relevance to recruitment
This may sound obvious; however, keeping your name relevant to being a recruitment agency is critical. For example, having a name such as 'Ace Ltd' will be overlooked as a recruitment business. However, a name such as 'Ace Recruitment Ltd' will be recognised as a recruitment business and gain the attention of your target audience to more relevant prospects.
Create several names and test them out
When coming up with names, brainstorm several and ask for feedback from others. For example, one name you like, others may dislike. The first impression of your business will come from its name. Therefore, it is essential to have a likeable and memorable name; the best way to find that out is from others.
Check the availability
Nothing is worse than spending hours, days, or even weeks creating your business, including the name, and finding another recruitment company already has it. You will also need to stand out, and with the same name as another or similar, you never will. So remember to research competition before you set your heart on a name.
Think about the future
Choosing the wrong name could cause problems further down the line. Therefore, you must consider future plans when choosing a name. Ask yourself – could the name affect future growth? Name confusion should not limit your growth as a business. Generally, recruitment agency names are self-explanatory, which helps with business development.
So, follow these five straightforward tips as a guide for choosing a name for your new recruitment business and see what you come up.
Looking to get started and get a business name?
Simplicity can support you with the rest. For over 18 years, we have supported the growth of thousands of start-up recruitment businesses. Our recruitment finance solutions include 100% funding, full back-office support and free recruitment technology. Download our brochure today for more information.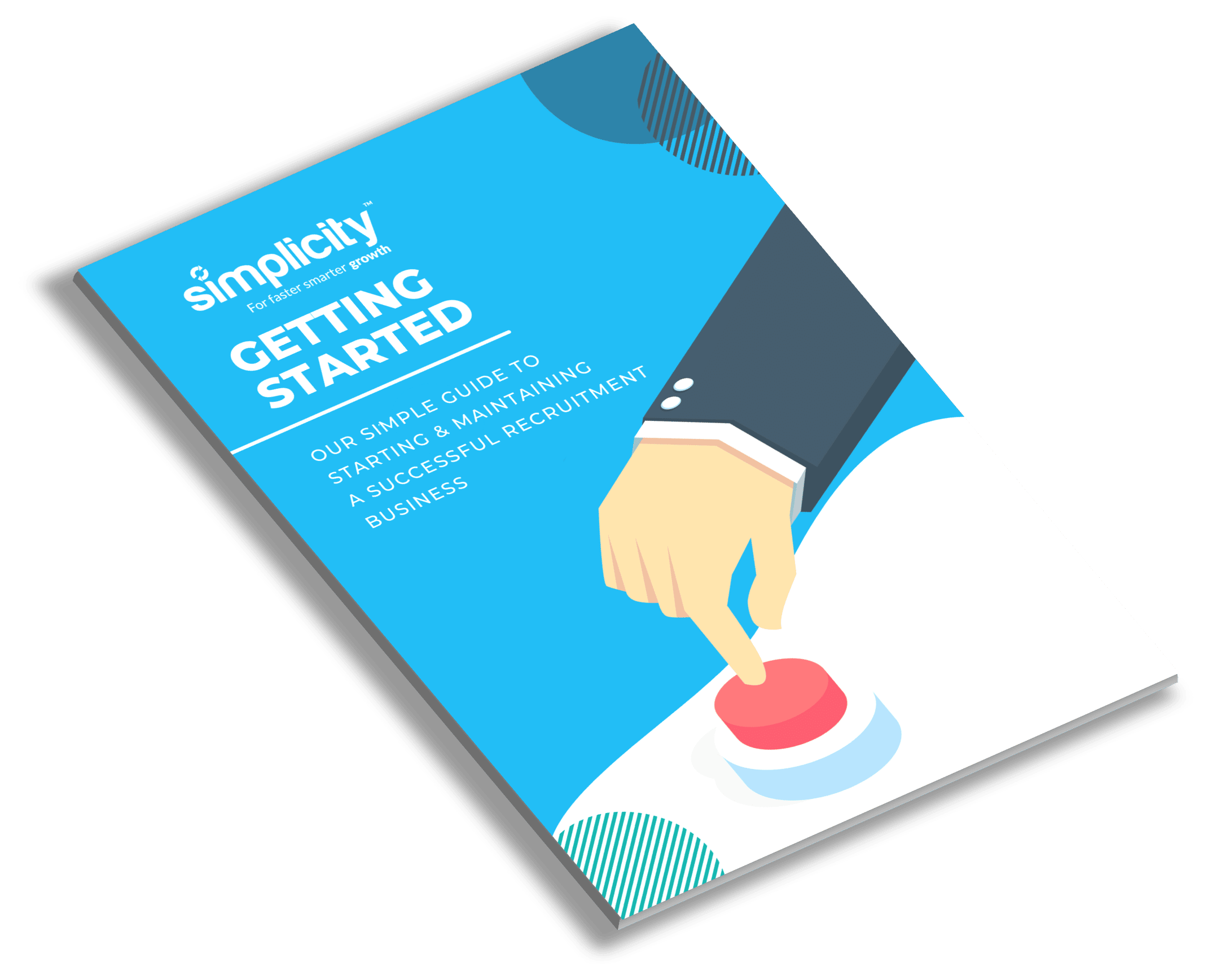 Download our Free Agency Start-Up Guide
Download your copy of 'Getting Started', our practical and simple guide to starting and maintaining a successful recruitment business.
Download Now
Keep it simple. Get in touch
To find out more about Simplicity's start-up solution, get in touch with the sales team on 01594 888518 or email sales@simplicityinbusiness.com