Many people will dream about having complete control of their work, what they do, and how they do it. But for many, this only stays as a dream. The transition from "thinking about" and "working towards" creating your own recruitment business is a slow process. It can take weeks, months or even years to make the leap into becoming your own boss.
Starting your entrepreneur journey is perceived as one giant leap. When, in reality, it is countless small steps. You'll need to have courage, a good business idea, a business plan, and funding to start those steps. Do you think you're ready? Let's take a look;


1. You know your market
You know your market like the back of your hand. You know your market so well that you could probably recruit in your sleep. But like everything, there will always be opportunities to learn and progress. Being a business owner will allow you to do so on your terms – not those of an employer.
Being a business owner is not just about being good at your job. You need to be able to make the more challenging decisions, good at communicating and a good boss. Entrepreneurs will always be learning new skills and wanting to increase their knowledge. You should only start a recruitment business if you are ready for the journey and have a growth mindset.
2. Frustration working for someone else
Even if you like your job, the business you work for, the people you work with, you can still become frustrated with working for someone. Not having the freedom can create frustration and heighten your drive to become your own boss.  Before things escalate, consider relieving this frustration and delve into starting up your recruitment business.
3. You have a plan, and you're passionate about it
Before starting a recruitment business, you should already know the costs of starting and running a business. Not all plans will stay the same, but they will guide you on how to run your business and what to expect. When creating your plan and budget, make sure to analyse supplies, expenses, and utilities and make a roadmap for these. Make sure you are not selling yourself short by not budgeting enough money. As a rule of thumb, the cost tends to be higher and revenue lower. Take this into consideration when creating your plan.
To make your recruitment business work, you must be behind yourself and the idea 100%. You have done your research; you know that there is a gap for you in the market, and you're competitive enough to go up against your competitors.
4. Hard-working and self-disciplined
You're not considering starting a recruitment business because you want to work less. You're mindful that it will be hard work, and you're inspired and self adequately disciplined to do so. Having a decent business idea is fantastic, but it's nothing without incredible execution.
You will need to be patient in the first months and maybe even years as profit will not initially be there. But don't give up that easily!
5. You know the risks
If you have delved into research on starting your own business, you will be no stranger to the mention of risk. Starting a recruitment business up will take up a lot of your time to make it successful. You could be sacrificing time with family and friends to get it up at running. Your business plan may follow through as you would have hoped, or costs are more than expected; these only setbacks. If you are passionate and determined, this shouldn't stop you.
And remember, there is no harm in asking for help!
Take a look at our resource hub for more guides.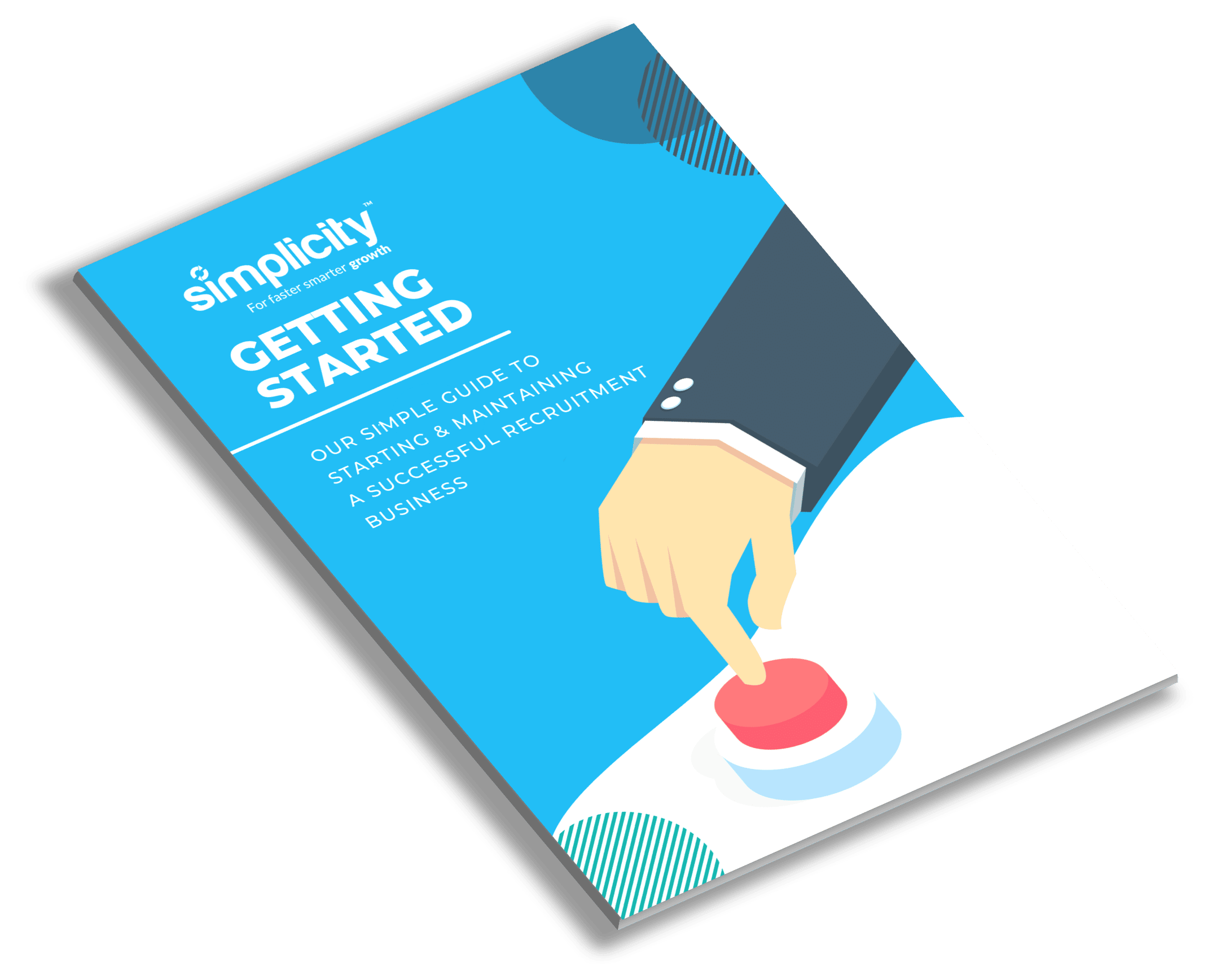 Download our Free Agency Start-Up Guide
Download your copy of 'Getting Started', our practical guide to starting and maintaining a successful recruitment business.
Plus, register free today and gain access to our resources hub where you can get the latest recruitment industry insights and tips on getting started and achieving faster smarter growth.
Download Now