About Us
Pioneering Recruitment Technology
Revolutionise your recruitment business

Running a recruitment business can be complicated, costly and time consuming. If only there was a solution that could make you more efficient, reduce your costs and save you time?
Packed with recruitment specific tool and features GEMS will enable you to reduce admin and focus on growing your business.
Powered by Simplicity, GEMS is a unique recruitment workflow solution specifically designed for recruiters. The pioneering technology combines your front and back office processes via a single cloud-based management platform, reducing the risk of errors and valuable time wasted on using multiple recruitment systems.
1
Billion
We've lent almost £1Billion to help recruitment businesses start & grow.
19
Years
Simplicity have an industry leading reputation forged over 19 years of business.
1.5
Million
Our unrivalled team have paid over 1.5 million payslips, without fail.
2500
Thousand
We've helped thousands of Recruitment businesses start & grow.
Pioneering Recruitment Technology
Reduce your costs, save time and become more efficient with GEMS. Simplicity's innovative technology combines your front and back office processes into one simple system.
Client & Candidate Management
Streamline your business with all your client and candidate details on one system. With instant access to the latest Companies House information, duplicate checks and bank detail recognition, GEMS will not only save you time but also reduce errors. You can also setup and control client and candidate logins, allowing them to access required information.
Job Bookings
Be in control of your job bookings with customised rate cards in GEMS enhanced or basic bookings mode. The powerful filter tools, radius searching and CV Parsing technology will enable you to match candidates to jobs quicker and easier than ever before.
Timesheet & Payroll Management
Save time with the online or electronic timesheet functionality and submit your pay/charge rates all from the same system. It also allows you to process single and multiple timesheets, all integrating with the Simplicity Processing Department, so we can take care of paying your workers on time, every time.
HMRC, AWR & GDPR Compliance
Set skills and certificate requirements and let GEMS help you keep them updated, enabling you to supply certified and compliant candidates. GEMS will also help you keep track of AWR legislation, provide you with all the reporting you require for HMRC purposes and assist you with GDPR compliance.
Invoicing & Credit Control
GEMS will take care of invoicing clients and supply them with electronic copies via a client login portal, this means clients can keep track of invoices outstanding payment. You can also keep an eye on client payment statuses with the real-time debtor information and speed up payments on hold by managing disputes, all from the one system.
Reporting
Make those all-important decisions and keep a close eye on the growth of your business through GEMS reports. Look up historical information like payroll history or past invoices and keep track of your cashflow through Gross Margin reports and Debtors Reports.
Optional Sales & Marketing Modules – COMING SOON
The GEMS team have an ongoing development programme, providing GEMS users with additional modules that will further enhance business development and keep you ahead of the competition.
Plus, GEMS is packed with even more recruitment specific tools and features that will enable you to cut back on admin and focus on growing your business.
FREE to Simplicity Customers
This unique Recruitment Technology is FREE to Simplicity customers. Meaning it will not only make your business more efficient and save you time but also reduce your costs.
• Temp & Perm Configuration
• Available with our Finance or Back Office Solutions
• Customise GEMS to your company brand
• Cloud Based System
That's Not All
As part of our technology solution you also get the advantage of our unrivalled Recruitment Finance and our specalised Back-Office Team. We'll reduce the burden of time consuming back office admin, to free up your time to look after your clients and candidates and focus on winning new business.
Recruitment Finance
With our unique 100% Permanent Recruitment finance solution. Simplicity customers don't have to put off their growth plans and worry about unreliable debtors. They focus on getting ahead of the competition and increasing their profits.
Find out More
Back-Office Support
To put you in front of the competition, our comprehensive back-office solution is a collaborative service developed to integrate seamlessly into your business so you can take back control and focus on growth and success. Our objective is to ensure your business is the most effective and efficient, with industry-leading technology and experience to help achieve your goals.
Find out More
Featured Case Study | Abbey Personnel Service Ltd
In 1999, Simon Bielby and Mark Straw established Abbey Personnel in response to a perceived lack of ethically driven worker solutions in the market place. Over the years they have built a reputation for offering high quality bespoke recruitment solutions…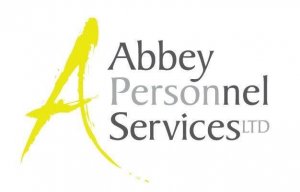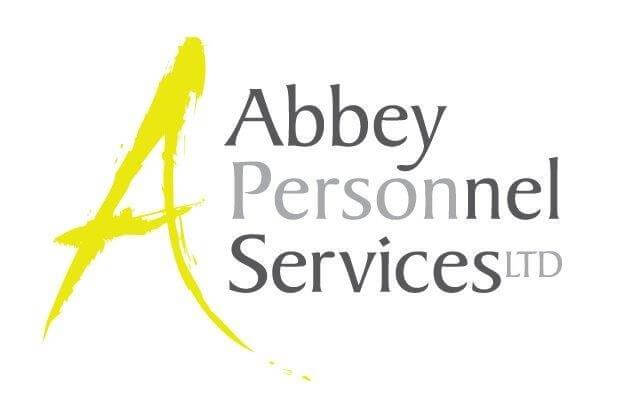 Simplicity could offer us exactly what we were looking for, which was an all in one recruitment specific solution.
---
By Simon Bielby, Operations Director Abbey Personnel
Find out how we can help you
Spend more time on business development and fee generating activities, keeping you ahead of the competiton. Find out exactly how our services can cater to your company by filling in the form below.