About Us
Recruitment Back-Office Only Solutions
The solution for today's growing Recruitment Businesses
The UK's Recruitment Industry is a dynamic, fast-growth environment. But it's also a challenging industry which takes a large amount of hard work and dedication. However, at Simplicity, we understand that drive and entrepreneurship alone are not enough to make your business a continued success.
There are many challenges including cash flow, changing legislation, compliance requirements and skills shortages. As well as an extensive and expensive administration burden including payroll, credit control, HMRC compliance and financial reporting that can slow you down.
To put you in front of the competition, our comprehensive back-office solution is a collaborative service developed to integrate seamlessly into your business, so you can take back control and focus on growth and success. Our objective is to ensure your business is the most effective and efficient, with industry-leading technology and experience to help achieve your goals.
1
Billion
We've lent almost £1Billion to help recruitment businesses start & grow.
19
Years
Simplicity have an industry leading reputation forged over 19 years of business.
1.5
Million
Our unrivalled team have paid over 1.5 million payslips, without fail.
2500
Thousand
We've helped thousands of Recruitment businesses start & grow.
Full Back-Office Support
We'll reduce the burden of time-consuming back office admin, free up your time to look after your clients and candidates and focus on winning new business.
Payroll Solutions
We provide simple weekly to complex payroll solutions for PAYE workers, limited company contractors, umbrella companies and internal staff. This includes checking sophisticated online solution or paper timesheets, calculating income tax, NI liabilities, holiday allowances and pensions and worker payroll enquiries, P45s and P60s.
Invoicing & Credit Control
Our integrated solution is effective and efficient. From client set-up, generating invoices and matching to timesheets, emailing or posting them, chasing payment and debt collection; with industry leading processes reducing debtor days, we provide an end-to-end solution.
Process & Risk Management Solutions
Not all business is good business and losing money is not what you work for. Our consistent and robust processes minimise exposure to risk, including new client credit check and due diligence, Terms of Business contract review and advice, and ongoing risk analysis.
Management Information & Industry Insights
Most businesses don't make the right decisions because they don't have the key information. Our industry-leading technology provides real-time, management data and reporting. As industry experts, we have an unrivalled knowledge of changing industry legislation, market developments and innovations to ensure your business is compliant and well informed.
The Right Expertise

Whatever your size and no matter how long you have been in business, Simplicity will be there to ensure you have the infrastructure and professionalism of a large corporate agency. Whilst your competitors struggle to stay on top of everything, you will stand apart and have the competitive edge that a best in class approach gives you. As you grow, Simplicity has the scalability to grow with you. Whether that's gradually or overnight, we have the resources to meet your needs and the pricing model that gives you surety.
We will keep you informed on changing legislation and update our processes accordingly on your behalf. We will ensure you are aware of your HMRC commitments. We will work with you proactively to ensure you minimise your business risks and maximise cash flow. We will also give you management insight into your business performance, so you can make informed decisions about the future, providing you with a support team equivalent to some of the largest international recruitment agencies.
That's Not All
As part of our finance solution you also get the advantage of our unrivalled Recruitment Finance, our specalised Recruitment Technology and Payroll Team. We'll reduce the burden of time consuming back office admin, to free up your time to look after your clients and candidates and focus on winning new business.
Recruitment Finance
With our unique 100% Permanent Recruitment finance solution. Simplicity customers don't have to put off their growth plans and worry about unreliable debtors. They focus on getting ahead of the competition and increasing their profits.
Find out More
Pioneering Recruitment Technology
Powered by Simplicity, GEMS is a unique CRM and workflow solution specifically designed for recruiters. The pioneering technology combines your front and back office processes via a single cloud-based management platform, reducing the risk of errors and valuable time wasted on using multiple recruitment systems.
Find out More
Featured Case Study | Enjoy Recruitment Group
Enjoy Recruitment Group was founded in 2002 by David and Claire Townsend. Since then they have grown into one of Gloucestershire's most well-known and respected recruitment consultancies, providing the very best permanent, contract and temporary solutions. The company directors share a very…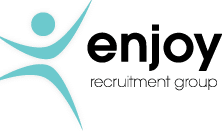 Simplicity give us a feeling of total security. By managing all of our back office functions in a seamless, transparent and collaborative way, we feel in control of our business operations but we're not swamped by day-to-day demands.
---
By David Townsend, Enjoy Recruitment Group
Find out how we can help you
Spend more time on business development and fee generating activities, keeping you ahead of the competiton. Find out exactly how our services can cater to your company by filling in the form below.