Recruitment Factoring Alternative
Recruitment Factoring Alternative
There are advantages and disadvantages to using finance to fund your recruitment business, and the one appropriate for your company will depend on your requirements.
The following information should help you choose the right recruitment funding solution for your business.
Grow your agency with recruitment funding
We understand that running a successful recruitment business is a demanding yet satisfying job.
Recruitment Factoring is an effective solution, frequently used to bridge the gap between paying your workers each week and receiving payments from your Client's. Payment terms might vary based on the industry and Clients often pay their invoices between 2 and 12 weeks, which implies that you must have finances available to pay your workers if necessary before being paid by your Client.
This is where invoice factoring comes into play. A factoring solution allows you to draw down a percentage of the full invoice value, providing you with access to your cash sooner. The percentage can vary and is influenced by; debtor spread, concentration, the industry, payment history, and many other factors.
Depending on your factoring agreement, a drawdown percentage can range from 50% to 95%. Essentially, enabling quicker access to your money, improves your cashflow and allows you the freedom to invest in your business sooner, rather than later.
However, a typical Recruitment Factoring company will only provide you with the financial support and an element of credit control, leaving you to carry out the rest of your back-office tasks, such as; payrolling workers, invoicing clients, due diligence checks, and many more admin tasks. Some recruiters prefer to take control of their back-office function and see factoring as a low-cost funding solution, but it can end up costing you more in time and money by taking you away from developing your business. There could also be a number of charges that you need to account for, including; a setup fee, minimum fees and late payment costs.
Download our guide to find out more about factoring and other financial solutions available.
Download Our Free Guide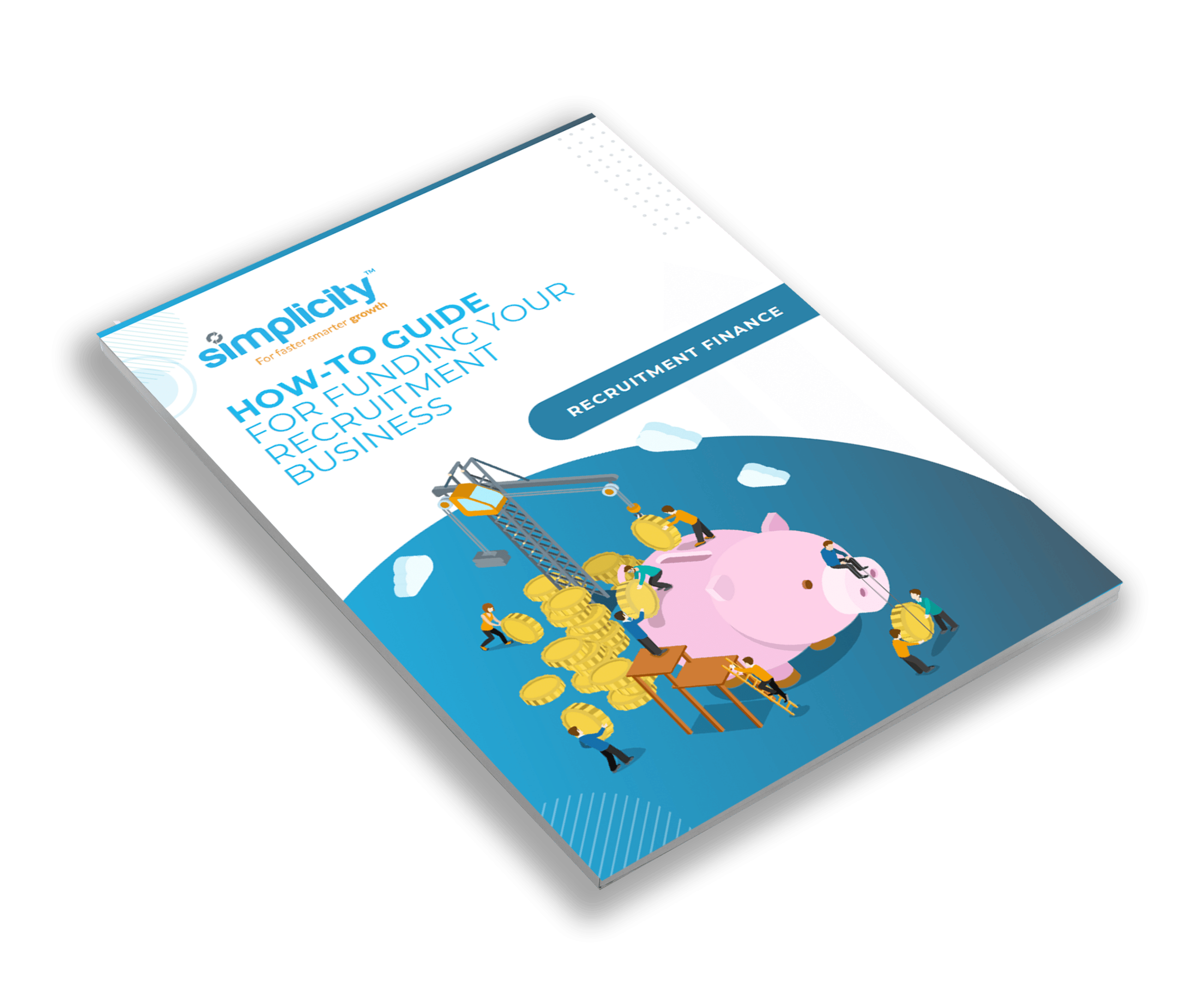 DOWNLOAD OUR FREE GUIDE FOR FUNDING YOUR CONTRACT RECRUITMENT BUSINESS
Our guide for funding your contract recruitment business will give you an insight into an alternative for Recruitment Factoring. Whether you're new to or already doing contract recruitment, we hope this information will be helpful to you. We've investigated your many options, balancing the benefits and drawbacks.
Download Now
There is an Alternative to Factoring
THERE IS AN ALTERNATIVE TO FACTORING
Several different back-office & finance solutions are available, some of which provide services to multiple industries, but others specialise in the recruitment industry, similar to factoring.
Recruitment Finance is a great alternative to factoring. A similar model, finance provides recruiters with instant access to 100% of their profit upfront, bridging the gap between invoicing a client and receiving payment. However, recruitment finance takes care of all the back-office admin inbetween by payrolling and paying workers, invoicing clients, due diligence checks and credit control. Leaving recruiters to do what they do best – Recruitment!
Simplicity provide financial services to the Recruitment sector, and are one of the only financiers with the funds, team, and technology to support the growth of recruitment businesses by specialising in the recruitment sector alone. We understand the challenges recruiters face on a daily basis and have tailored our solutions to support the success and growth of recruitment businesses all over the UK.
Our 100% funding, unrivalled back-office support, and pioneering technology helps recruiters run more efficient, cost-effective, and profitable businesses. The goal behind our recruitment finance solution is to provide recruitment businesses with access to their profits for investing in growth and free up time to focus on developing their businesses.
And best of all, we finance both Temporary/ Contractor and Permanent recruitment businesses.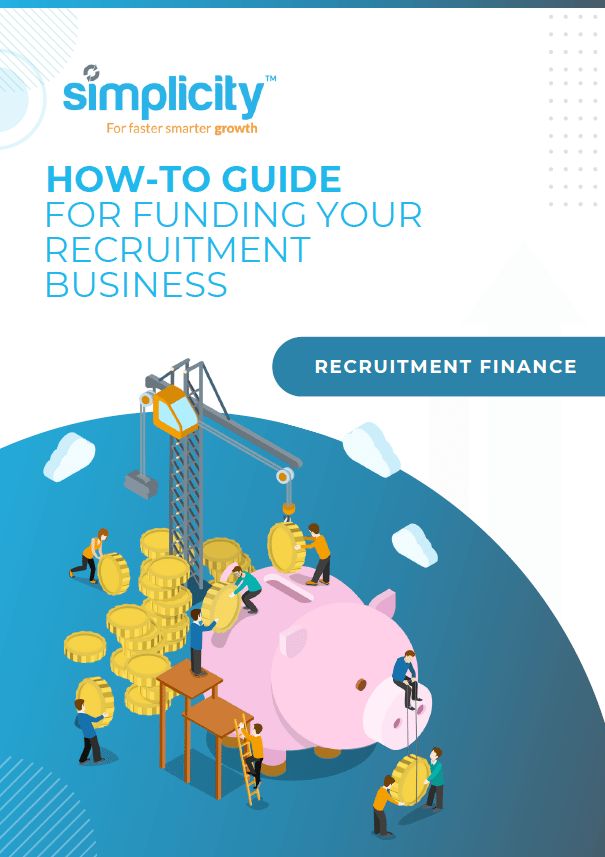 Our Clients
Featured Case Study | Logical Recruitment Partners
When Marc Ryzer and Tiffany Rogers decided to take the plunge and set up their own recruitment business, having the necessary cash flow to pay their workers and grow their business was of particular concern. So many recruitment businesses, particularly…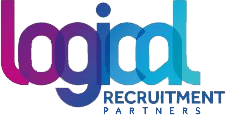 Simplicity played a major and important role in the success of our new business. If someone was going to start up their own recruitment company I would recommend Simplicity.
---
Marc Ryzer, Managing Director, Logical Recruitment Partners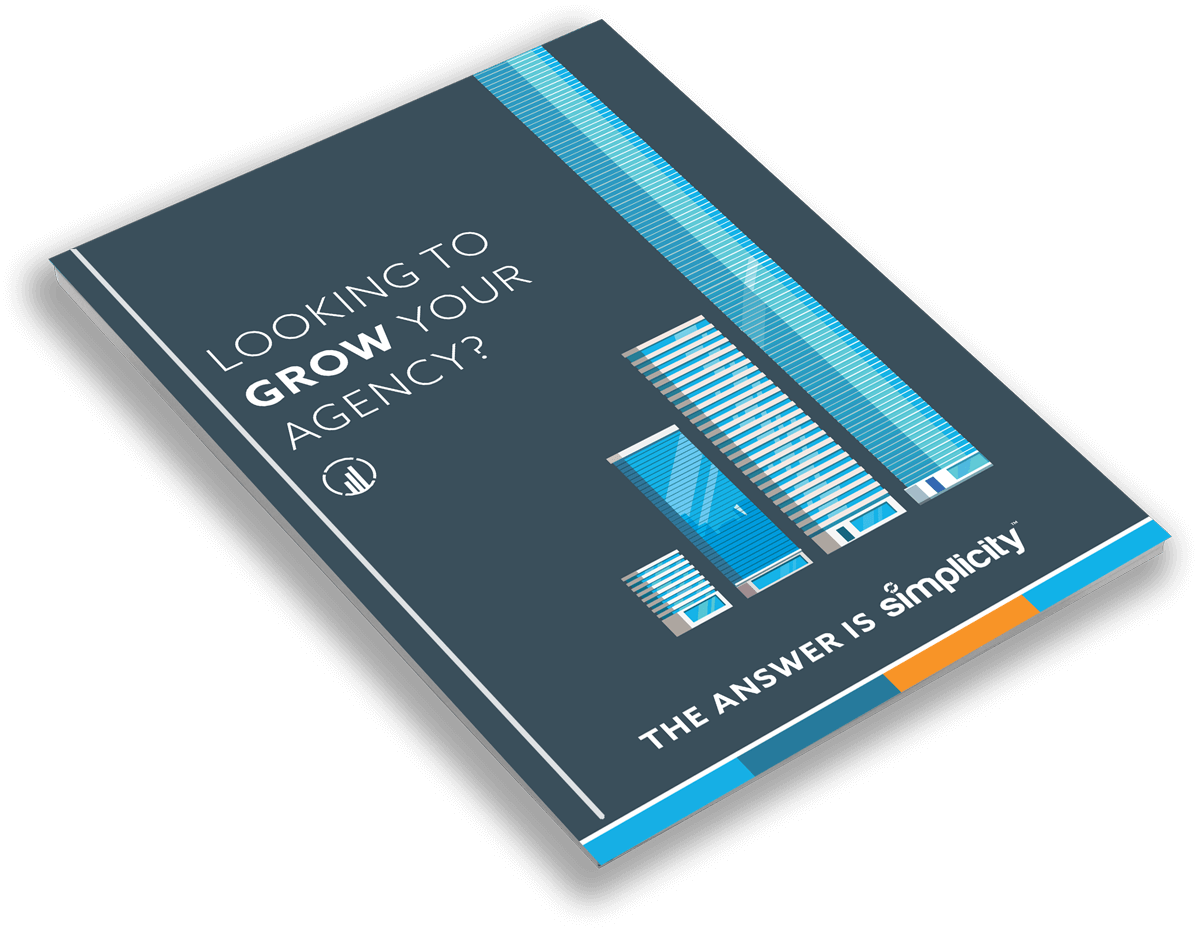 Looking to Grow your Agency?
Download a copy of our Established Agency Solutions brochure to find out how Simplicity can help you grow your recruitment business.
Plus, gain FREE access to our resources hub where you can get the latest industry news, insights and tips on how to achieve faster, smarter, growth.
Download Now