Back-Office Solutions for future growth
Thousands of recruitment agencies have the recruitment finance and cash flow management in place to run their business, but still struggle with cost effectively and efficiently managing the peaks and troughs of running a weekly Temp/ Contractor payroll.
Whether you're happy with your current recruitment factoring arrangement or are self-financing the weekly recruitment payroll, our solution will reduce your overheads and increase profitability.
Our most successful customers tell us that the key to their success is spending time on business development and fee generating activities. They don't waste hours in areas which don't generate profit for them, which means that they get to market faster and beat their competition
The answer is Simplicity.
We work with you to review and audit your weekly payroll process and resource in detail, highlighting the areas where efficiencies can be achieved. Partnering with us on this provides you with a flexible and scalable solution and enables you to operate an efficient and cost-effective business. You are able to focus on servicing and retaining existing clients, sourcing and securing the best candidates and hitting your growth targets.
Recruitment businesses running in-house payroll and credit control, inevitably have fixed and inflexible overheads. Operating this model means you must have consistent sales performance alongside managing the problem of leavers, sickness and holiday on a regular basis.
Replacing those fixed overheads with the Simplicity solution gives you more control over your profitability on a weekly basis, regardless of whether you've had a great week or if things haven't quite gone to plan.
To have complete control over costs, together with a scalable solution for growth is a recruitment agency owner's dream. Our simple but highly effective solution will allow you to make that dream a reality.
Featured Case Study | Enjoy Recruitment Group
Enjoy Recruitment Group was founded in 2002 by David and Claire Townsend. Since then they have grown into one of Gloucestershire's most well-known and respected recruitment consultancies, providing the very best permanent, contract and temporary solutions. The company directors share a very…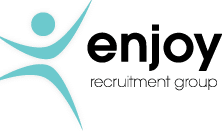 Simplicity give us a feeling of total security. By managing all of our back office functions in a seamless, transparent and collaborative way, we feel in control of our business operations but we're not swamped by day-to-day demands.
---
By David Townsend, Enjoy Recruitment Group
How does it work?
We'll work with your current recruitment factoring provider and deliver the ideal back office and payroll solution.
Whether you are invoice discounting, working with a recruitment factoring company, using a bank overdraft or your own funds to finance your recruitment payroll, it doesn't matter; we can work with you.
Our solution removes all the administrative burden and hidden costs involved in managing this in-house, giving you additional time to focus on driving the business forward. Just send us the core information and we will make sure:
Your workers are paid
HMRC liabilities and legislation are covered
Invoices are raised and clients pay on time
Workers get their wage slips and payroll queries are dealt with
You have access to your businesses performance statistics online 24/ 7
19 years in business has given us an unrivalled knowledge of the UK recruitment industry and in that time, we've been proud to help recruitment agencies up and down the UK to become more successful. In outsourcing your back office and payroll to Simplicity, you entrust us with a vital aspect of your business. Our proven track record will tell you that your business is 100% secure.
2
Billion
We've lent over £1Billion to help recruitment businesses start & grow
19
Years
Simplicity have an industry-leading reputation forged over 19 years of business
2.5
Million
Our unrivaled team have paid over 2.5 million payslips, without fail.
2500+
Thousand
We've helped thousands of recruitment businesses start & grow